A NOTE from linda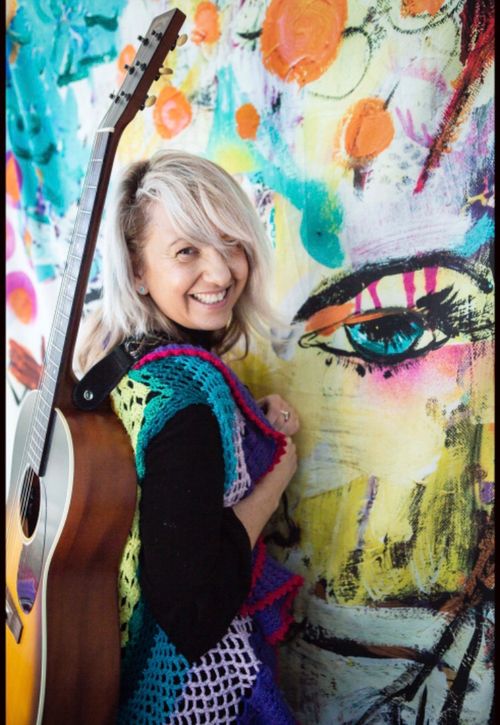 Dear all,
As most artists know, we are here for the purpose to create.  It is not easy to be an artist.  There is so much vulnerability attached to it.  I recently watched a documentary on Daniel Johns and what he said resonated with me.  He said something to the effect of"It is hard to be creative, without being self destructive". 
As an artist, we can be down to nothing and still have so much inside that is untapped.  For myself, this is usually what  I want to convey as a message lyrically, the melody and the structure of a song. Realistically we are not all fortunate enough to dedicate our time to this alone. And sometimes this can become frustrating - balancing our art and ensuring we still have enough income to survive in this society.   However, I am adamant that the balancing of it all is usually where the best songs come from. It's not the perfect life which culminates the best tunes!
My journey with music and healing has been a long one. There has been much joy, sadness, frustration and much freedom attained through being a singer songwriter. I will always be grateful to the amazing musicians who have become good friends - whom I have worked with  over the years.   Learning much from one another, and myself, continuing to grow as a musician and songwriter.  These people are the ones who give my songs their final wings.
Linda x
THE LINDA MIZZI TRIO
Linda Mizzi brings light, honesty and a touch of darkness into her songs. The singer songwriter based in her home town of Katoomba is blessed to be surrounded by so many like-minded artists and musicians.  It is on the festival circuit and in front of a listening audience that Linda Mizzi truly comes into her own.  This year she is excited and proud to bring 'The Linda Mizzi Trio' to all, featuring Glenn Skarratt on Mandolin and Alex Keller on Bass guitar.  With a strong direction toward country/folk once again, you will still hear undertones of blues that is very common to Linda's style on previous albums - however the older and new handpicked songs written and arranged together, will be more stripped back - with a primary focus on Linda's often thought provoking lyrics.   After reforming again after four years, this collaboration is a strong one, and one to watch.